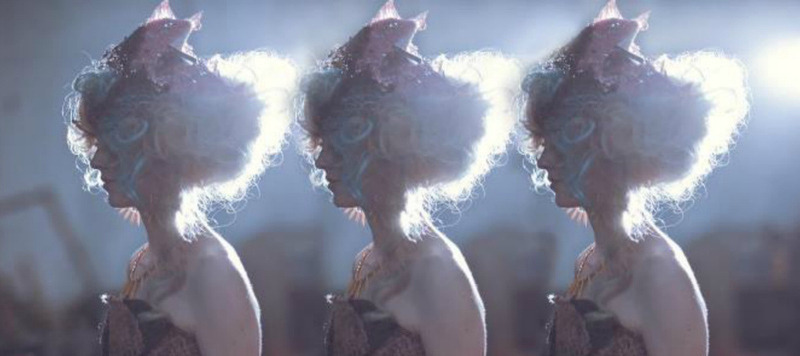 The Community Foundation of Middle Tennessee is now seeking applicants for the Nashville Fashion Forward Fund Award, an endowed fund that received proceeds from Lexus Nashville Fashion Week 2012, which welcomed more than 5,000 attendees to runway shows, industry panels and retail events throughout the city earlier this year.
The Nashville Fashion Forward Fund was originally established in 2011 to support the next generation of fashion industry professionals with ties to Middle Tennessee and provides financial awards for professional development. The first award recipient was designer Julianna Bass, a Pulaski, TN native who studied apparel and costume design at both MTSU and the Fashion Institute of Technology. Bass launched her first collection in 2008 and went on to show her 2011 fall collection at Nashville Fashion Week that same year. She used proceeds from the Fund to attend "The Bread and Butter Trade Show" in 2012, a European market in Berlin, in order to expand her contacts throughout the industry.
"This trip was just the inspiration I needed to take my brand to the next level," said Bass. "Attending the show put me in touch with the European market and gave me a better angle on my competition. The New York shows don't compare to the elaborate European productions. Ideas started churning the minute I arrived and have yet to slow down. Thanks again for a truly unforgettable experience. I would have never made it to Berlin without the Nashville Fashion Forward Fund."
In addition to designers, professionals in all aspects of the fashion industry from photographers to stylists, fashion publicists and hair and makeup artists are encouraged to apply via the online application which can now be found at CFMT.org/NashvilleFashionForward. Applications are due no later than October 31, 2012. The award recipient is selected by a committee of the Board of The Community Foundation of Middle Tennessee and will be announced in early 2013.
The establishment of the Nashville Fashion Forward Fund was inspired by the professional development provided by the Council of Fashion Designers (CFDA) through programs such as the CFDA/VOGUE Fashion Fund. The Nashville Fashion Forward Fund ensures that Nashville Fashion Week is not just a signature high- profile event to celebrate creativity, but also an ongoing, sustainable focus for philanthropic support.
"Through this endowed fund, Nashville Fashion Week can have a long-term impact on our community's creative talent," said Ellen Lehman, president of The Community Foundation of Middle Tennessee. "As the Nashville Fashion Forward Fund grows with the proceeds from future Nashville Fashion Week celebrations, so will the support that is available to the next generation of talent in this industry."
The official dates for Nashville Fashion Week 2013 will be announced this October. The event is being planned and directed by a volunteer collaboration of fashion, retail and media professionals who have partnered to combine their resources and passion for this event.
Download Release
---
Share this article: